The memory of John Adams will hover over the courtroom of U.S. District Judge George A. O'Toole Jr. Wednesday in Boston, where the trial of accused Marathon bomber Dzhokhar Tsarnaev will finally commence.
In 1770, 27 years before succeeding George Washington to become second president of the United States, young John Adams stepped forward as an attorney to represent reviled British soldiers, who were charged with killing and wounding colonists during the infamous Boston Massacre, whose anniversary is this week. Himself a harsh critic of British occupation, Adams represented the soldiers on principle, to assure a fair trial for highly despised defendants.
It's hard to imagine that even the fury of colonial Bostonians, who would shortly launch the American Revolution, exceeded the vehemence felt today toward the perpetrators of the Marathon bombing in April 2013.
At the finish line in Copley Square, across from the Boston Public Library in the heart of downtown, two pressure cookers filled with ball bearings and other projectiles exploded in rapid succession.
Three spectators, including an eight-year-old boy, were killed. The boy's younger sister -- who lost her left leg -- was among 264 survivors who were injured and treated at 27 local hospitals. 14 victims required amputation.
Tsarnaev, now 21, is accused of planting one of the bombs and of participating in the murder of an MIT police officer three nights after the bombings, when the defendant and his brother Tamerlan (now dead) were allegedly planning to flee Boston. In the ensuing police chase, the suspects detonated Improvised Explosive Devices (IEDs) shattering the late-night silence of the Boston suburb of Watertown -- blasts I heard from my home several blocks away.
With armed and dangerous criminals at-large and rampaging through the streets, the entire city of Boston and many surrounding towns were locked down the following day while police searched for the assailants. That night, Dzhokhar Tsarnaev was found wounded and hiding in a boat in a backyard in Watertown, where he was taken into custody.
These disturbing events are seared deeply into the collective memory of Bostonians. The city now prepares for the trial, which could last until June when we all pray the mountains of snow from this punishing, endless winter will have finally melted into the glory of a New England summer.
As the courtroom drama begins this week, important questions of justice and of healing hang in the balance. For an upcoming episode of the
Humankind
public radio program, I ventured to Harvard Law School to discuss them with Prof. Nancy Gertner, a civil rights lawyer, who served 17 years as a U.S. district judge in Boston.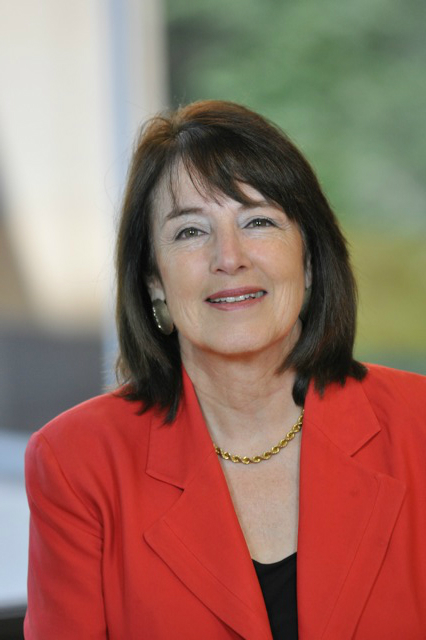 />
She recalls that agonizing week of shock, first responders and memorial services. "The city rose up to shore each other up at every public event, at every opportunity and the stories of people helping one another are legion. So it was remarkable in that respect and what I hope is that legal system lives up to those standards, this extraordinary admirable result."
But she has her doubts. In a city where many of us know someone who ran in the 2013 marathon, where nearly everyone has seen the video footage that apparently depicts Dzhokhar Tsarnaev planting a backpack near the Boylston Street finish line, within a few feet of children, can he get a fair trial?
The American system presumes even people accused of the most hideous acts, such as those that played out on the streets in Boston in 2013, to be innocent until proven guilty -- because prosecutors are imperfect human beings, because prejudice clouds judgment, because we are not North Korea or Syria.
"The Constitution privileges the defendant's right to a fair trial," says Judge Gertner. "And while the community has an important interest, an important role to play, the victims clearly have an important role to play, I think the victims' interest is in the legitimacy of the process and I think that a process that doesn't appear legitimate and appears skewed doesn't help anyone."
Gertner asks why the trial needs to be in Boston, where nerves are still raw. "The best model here was the Oklahoma City bombing case, which was tried in Denver... which is the only analogous situation. A building was blown up which was the centerpiece of the community and everyone was affected."
Gertner co-authored a
Boston Globe
Op-Ed piece in December advocating that Tsarnaev plead guilty in exchange for prosecutors agreeing to recommend a life sentence (rather than the death penalty, which federal prosecutors are seeking). For now, the defense maintains Tsarnaev's innocence and prosecutors have agreed to no plea deal to date.
As the trial recreates the crime and its repercussions in devastating detail, one concern is the likelihood that Boston will be traumatized all over again and that deep emotional wounds that victims have worked hard to heal will inevitably be torn back open. A plea deal would spare the city a graphic re-enactment of the tragedy, yet victims would be allowed to testify and confront the defendant in the sentencing phase.
So now that a jury has been selected, Dzhokhar Tsarnaev -- who has spent nearly two years incarcerated under close watch at the Federal Medical Center in Devens, Massachusetts -- will have his days in court in the tradition of John Adams. That's what sets us apart from terrorists.
Trials are unpredictable events. But perhaps in this one we'll get closer to answering the one question that defies pop psychology and haunts everyone: Why?
Share this