LOS ANGELES -- A recent study has revealed
30 previously unknown species of flies
, living right here in the bustling city of Los Angeles. This is remarkable because we usually don't think of urbanized areas as being particularly biologically diverse. Our man-made habitat seems so far removed from nature, with buildings and concrete replacing trees and earth. But our lack of information on urban environments has allowed for an interesting research opportunity. A few years ago, the Natural History Museum of Los Angeles County initiated a project called
BioSCAN
to search for
biodiversity
in heavily urbanized areas.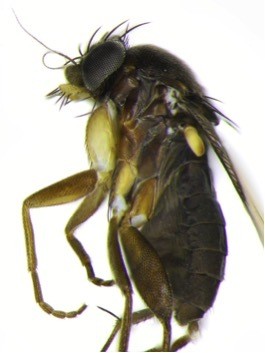 A new species of fly found in Los Angeles. Named Megaselia mikejohnsoni after the Johnson family who hosted the collection in their backyard.
How they did it
A handful of insect traps were set up in backyards throughout Los Angeles and once a week the insects caught in these traps were collected, brought back to the museum and sorted. Emily Hartop and Dr. Brian Brown are the
BioSCAN scientists
who spearheaded the study for these 30 new species. They focused on the identification of phorids, a group of flies that are small in size but big in diversity.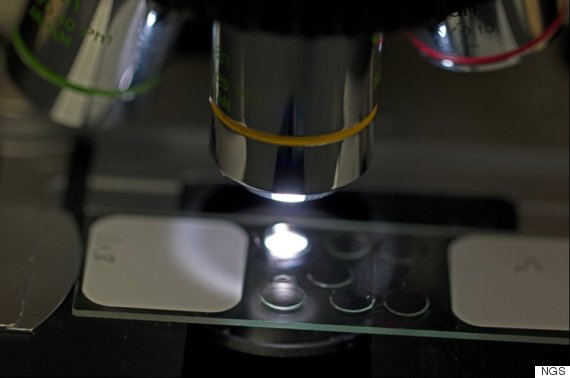 Emily put in the incredible amount of time required to describe these insects -- a process that involves carefully inspecting, measuring and illustrating the physical features of each fly (including fly genitalia). Emily then had the task of comparing her specimens to every known phorid in the world to determine if hers were indeed different. And she found 30 that were indeed different. They chose to name each species in honor of the volunteers who hosted the BioSCAN collections in their yards.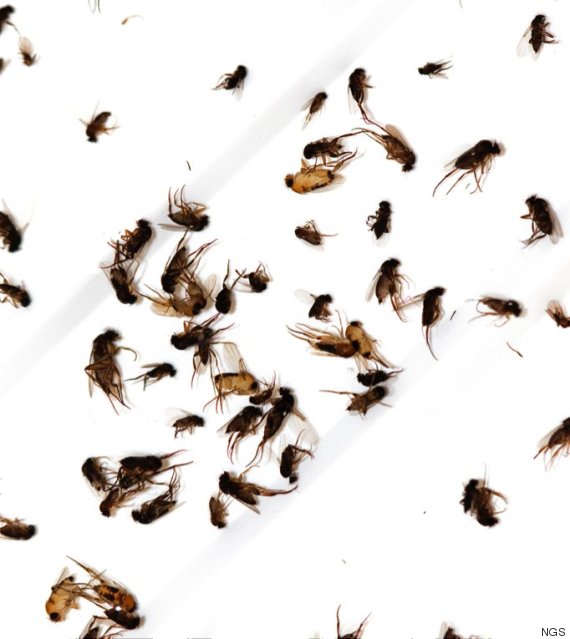 Flies that were collected in the yard of an LA resident. Many species in these collections are unknown to science.
Future Outlooks
So what comes next? In our rapidly changing world, the fauna of cities remains poorly understood. This gives ample opportunity for the next generation of scientists and citizen scientists to uncover more unknown species, describe their life histories, observe new behaviors and teach us all how these enigmatic creatures impact the urban ecosystem and affect our lives.
So just remember, you don't need to travel to a far-off tropical land to find a new species. Maybe you or your son or daughter will be inspired to step outside and take a closer look at the natural world around you. Who knows, you may find something new!
You can read more about
BioSCAN and their research here
.
Check out part 2 to see Aaron visit one of the host families!
Share this