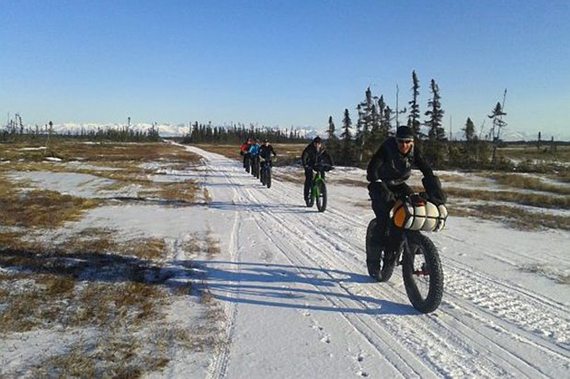 A 36-year-old Anchorage cyclist has absolutely shattered the record for the time it takes man or beast to cover the 350 miles of Iditarod Trail up and over the Alaska Range from the headwa
ters of Cook Inlet to the Interior community of McGrath.
Oh, what a difference the weather makes in Alaska.
Even first-time Iditarod Trail Invitational champ John Lackey sounded shocked Tuesday upon his arrival in McGrath in 1 day, 18 hours and 32 minutes. Lackey took 10 hours and 11 minutes off a cycling record set last year, which was itself a record by more than 14 hours.
More than that, he was about eight hours under the fastest time ever posted by the superdogs of the Iditarod Trail Sled Dog Race on the first stretch of Alaska's most famous trail.
Share this